The estate stretches over 427 acres in one piece with 235 planted in vines.
Château de Seguin in its current shape was built in 1780. It was designed with its 2 sharp towers and long winery buildings
But the History of Chateau de Seguin is actually much older, since we have to go back a thousand years earlier, in precisely 780,
to find the trace of the Count of Seguin, Administrator of the Emperor Charlemagne.
A very old noble past is tied to this land and the impressive number of buildings shows
that the property has always been dedicated to agriculture, livestock and wine.
The cellar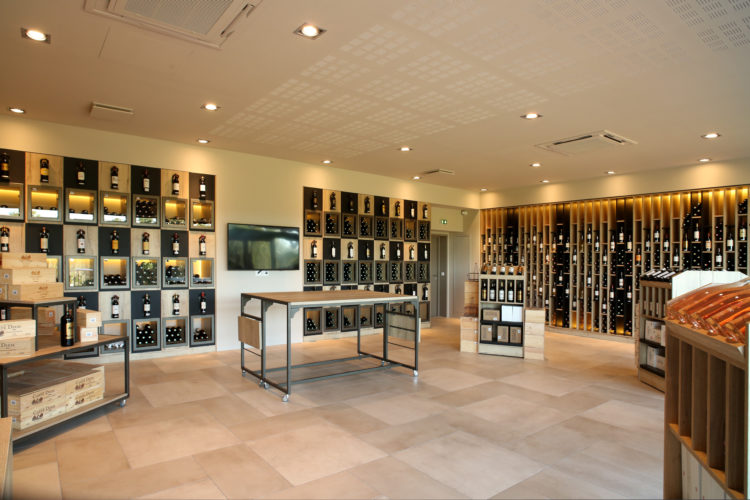 The numerous and extensive cellars allow us to work in optimal conditions during winemaking, maturing and ageing of our wines.
The vinification cellars have forty temperature controlled stainless steel vats that enable our cellar master to express his winemaking talents. The vat house was designed to individually vinify each parcel, plot and grape variety, thus allowing the outmost precision in our blends.
The ageing, done in French oak barrels during a period of 12 months, takes place in four magnificent cellars which can contain up to 1200 barrels.
After bottling at the Château, the bottles are laid down in the best conditions of temperature and hygrometry. They will stay in the quiet and dark environment of our cellars before reaching your private cellars and the best tables across the world.
The vineyard
235 acres are planted in vines producing wines in the Bordeaux Supérieur and the Crémant de Bordeaux appellation for 4% of it.
The terroir of Chateau De Seguin consists of a mosaic of soils typical of the wine geology of the Entre Deux Mers area. On the naturally drained and sun exposed slopes, the soils are primarily clayey-calcareous on a  stony subsoil. Depending on parcels, the heavy clay gives Merlot its perfect expression when warmer, lighter, high filtering soils (sandy, rocky…) favour the perfect ripening of the Cabernets.  
Red Bordeaux Supérieur grape varieties:
57% Merlot
31% Cabernet Sauvignon
11% Cabernet Franc
1% Petit Verdot
White Bordeaux grape varieties: 
40% Semillon
37% Sauvignon Blanc
23% Sauvignon Gris