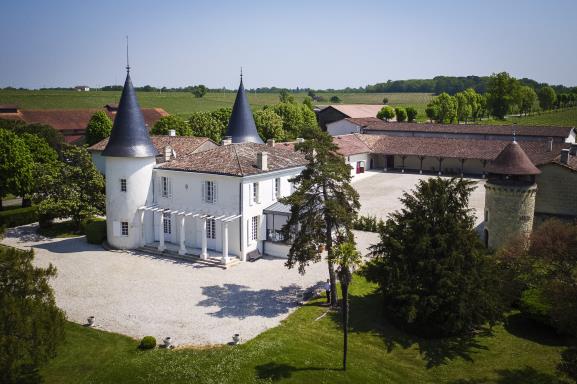 Family estate located 15 kms from the centre of Bordeaux, Château de Seguin stretches over 173 hectares in one piece with 97 hectares of vineyards in production. Its exceptional terroir allows the vineyard to fully express itself and to produce wines of exceptional quality, recognized worldwide. The estate is open to the public and offers a diverse tourist and hospitality offering : reception rooms, wedding, seminar, gite, bed and breakfast, shop, tasting room, cellar and the VITISHOW – a unique and original wine tourism experience!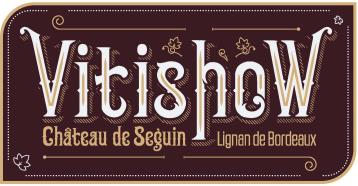 The VITISHOW is a space created in the old cellar of the estate. Thanks to a poetic and immersive Sound and Light show highlighting the old technical installations, you will discover the vinification process in the 1920s. In the first part of the tour, you will find the gestures, tools and know-how of the winemakers who worked at the Château de Seguin a century ago.
Your visit will continue by letting you guide by the lights to live the unique Vitishow experience! This time travel in the Wild Years of the Wine allows to revive machines, to recreate the atmosphere of that time with the help of a music animation film, breath-taking sound effects and synchronised lightings.
During this emotional and poetic journey, the audience in full immersion, will be able to follow the step by step process from grape picking to winemaking.
The experience of the VITISHOW is followed by a tasting in our shop which welcomes you with its panoramic terrace overlooking the vineyards and more than 150 different wines. You will find the wines of our family estates (Château de Seguin and Château La France), a wide range of Crus Bourgeois and Bordeaux Grands Crus Classés, a nice selection of red and white wines covering many Bordeaux appellations, as well as an interesting selection of spirits: cognacs, whiskies, rum, gin and beers.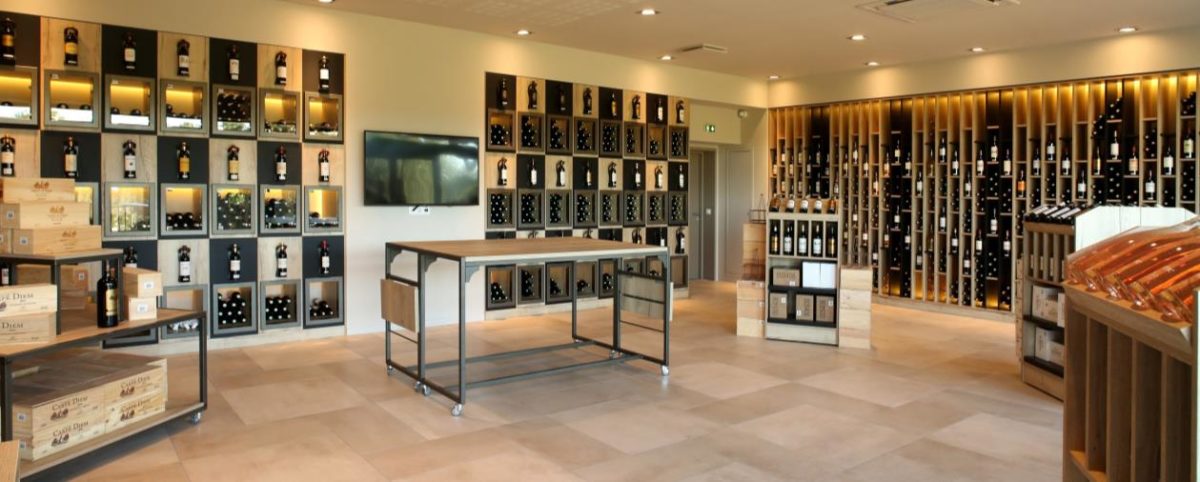 www.vitishow.fr
05 57 97 19 97
3 Chemin du Bon Coin 33360 LIGNAN DE BORDEAUX